Next:
2.4 Image window
Up:
2. Program Description
Previous:
2.2 Main session window
The basic tool for users to communicate with each other is the group discussion window (figure 2.3). Every user can enter text messages here, which can be seen by all session members. Each message is displayed accompanied by the senders name. The complete text of the discussion can be saved to a local text file by selecting Save Discussion as Text File from the File menu.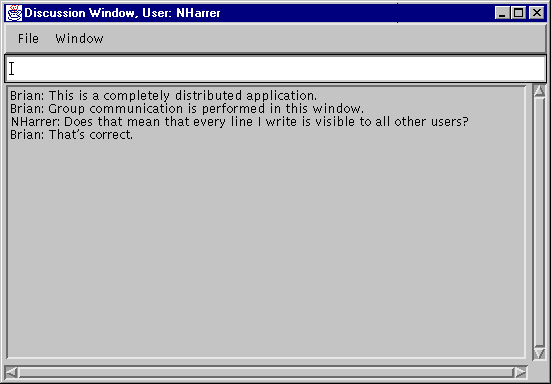 ---




Next:
2.4 Image window
Up:
2. Program Description
Previous:
2.2 Main session window
Norbert Harrer
1999-11-03